Agile Insights
Christina Wodtke in Conversation with Sohrab Salimi
Learn about OKRs (Objectives and Key Results) with the author of Radical Focus.
Radical Focus (on OKRs)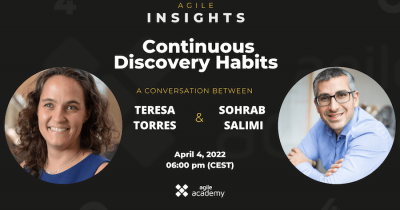 Watch
Sohrab Salimi & Teresa Torres talked about her book Continuous Discovery Habits at Agile Insights Conversations. A must for every product expert!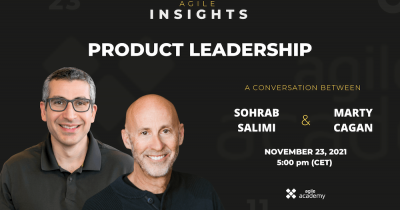 Read
Learn more about Product Leadership in our Conversation with Marty Cagan. The Partner of SVPG and author talked with Sohrab about Product Leadership.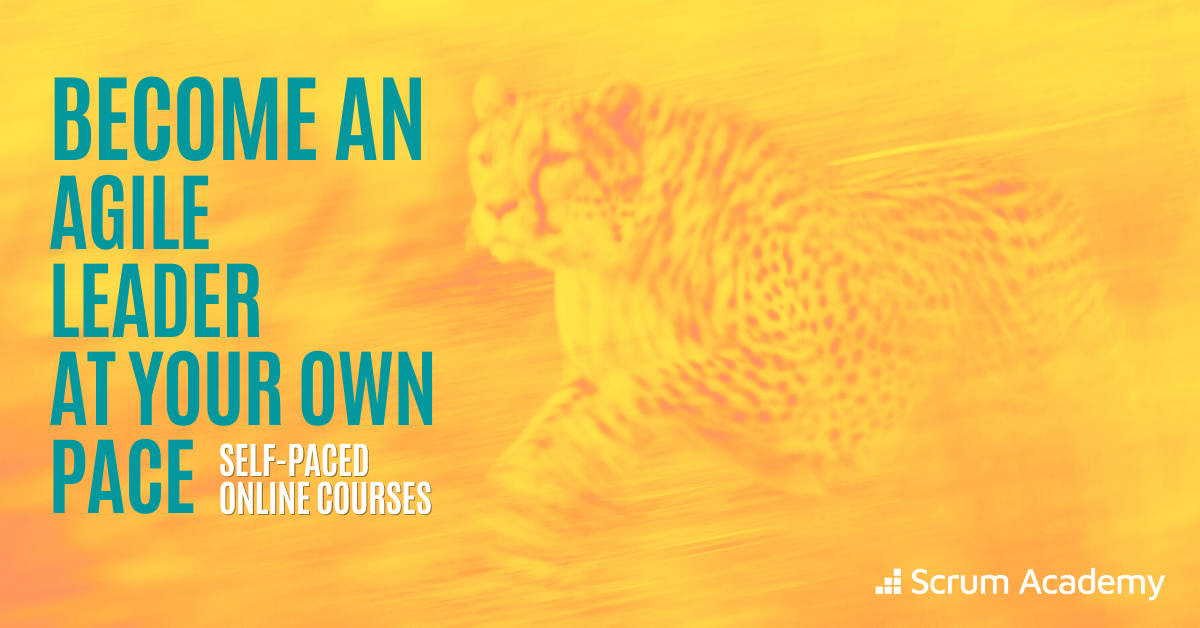 Learn
Learn how to be come an Agile Leader in this self-paced online course
Explore other topics in our Agile Insights knowledge base