Agile Transformation | Free Info Event
---
Programm
Starting in September 2022, the Agile Academy in collaboration with Bister Consulting will launch its new multi-module professional training program to become an Agile Transformation Coach. Benefit from this free info event if you are a leader or Transformation Manager or Agile Coach involved in change processes in your organization and want to understand how to approach them in a more agile way.
First of all: There is no single solution for how a company can become more agile. Instead, it is important to identify the approach that suits the organization and to work on it continuously. In this free info event, Diana Bister will show you the Lean Change Approach, which is one way to tackle a transformation in an agile way. Compared to other methods, this approach is less disruptive and also has the advantage that the desired mindset is directly demonstrated. In the info event, Diana shares her most important insights from many years of experience in helping companies on their way and shows you that an agile transformation is not easy, but feasible.
Which topics will be discussed in the info session?
Brief overview: What are companies currently concerned about that they want to become more agile about and how does a company benefit from becoming more agile?
Important prerequisites that are needed for an agile transformation to succeed
Introduction of the lean change approach to make a company more agile one step at a time
Experience reports from my consulting of different companies in their agile transformation
Preview of the 'Agile Transformation Coach' training starting in September
Time for questions and discussion
Who can participate in the Agile Transformation Coach info event?
The target group is anyone who is actively involved in managing the change processes in the company and would like to learn how they can make the implementation more agile. The info event offers these people an initial overview of the approach and procedure and also provides a good indication of whether the Agile Transformation Coach training could be helpful for them.
I can't make it on that date. Are other dates offered?
Yes, in addition to the event on Tuesday, May 17, 2022, another date is already scheduled for Thursday, June 23, 2022 from 16:00 - 18:00 (CEST). It's best to register directly with our Meetup Community to stay up to date on further dates.
---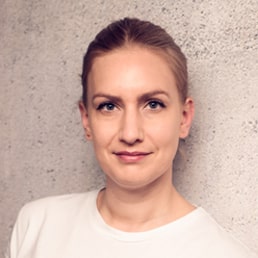 Diana Bister
Diana holds a degree in psychology and has been working as a consultant, coach and trainer since 2009. Her core competences are change management, leadership, team development and coaching.
Join this Event via Meetup
.
You can join this Event via Meetup. Just go to our Meetup Group and sign-up for the free event.
Once there, you will get all the information about new Agile Insights events, such as the Conversations or Information Sessions, and you can add the appropriate dates to your calendar.
Related articles