Leading Transformation
Melissa Boggs, former Co-CEO at Scrum Alliance and Chief Scrum Master talked with Sohrab at our Agile Insights Conversations about Leading an Agile Transformation at an Organization and what it takes to start your agile journey the right way.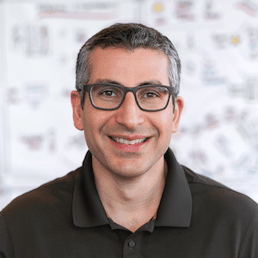 Sohrab Salimi
Sohrab Salimi is founder & CEO of Scrum Academy GmbH. He is Certified Scrum Trainer® on Agile Academy and initiator of the agile100 conference series as well as host of the Agile Insights conversations.
Related articles
Agile Strategy with Roger L. Martin
Learn about Agile Strategy by Roger L. Martin. Discover strategic frameworks for agile leaders to drive innovation and achieve business success.
Seven questions on Catalyst Leadership
Learn more about catalyst leadership and find our why and how it is important to become a catalyst leader in this article from our expert, Sohrab Salimi.