Transitioning from Individual Contributor to Manager
On May 4th Kate Wardin, Engineering Manager, Studio UI Developer Productivity at Netflix had a conversation with Sohrab. Kate is also the Founder of Developer First and was a Senior Engineering Manager at Target for over nine years.
Kate and Sohrab talked about the transition from Individual Contributor to Manager/Leader, and Inclusive leadership for all processes - hiring, recruiting, onboarding, leading remote teams as well as diverse communication styles.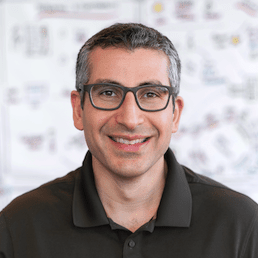 Sohrab Salimi
Sohrab is the Founder & CEO of Scrum Academy GmbH & Agile Academy. He is a Certified Scrum Trainer® and Initiator of the agile100 conference series as well as host of the Agile Insights Conversation.
Related articles
The authentic Intrapreneur
How do you implement innovation at your organisation and what does it take to really innovate? Tendayi Viki explains it at agile100
Building Invincible Companies
Why do some organisations fail? Alexander Osterwalder explained at the agile100 what it takes to build invincible companies!